Automate Your Cold Emails & Follow-ups
Put your sales process on autopilot with effortless drip marketing.
Get started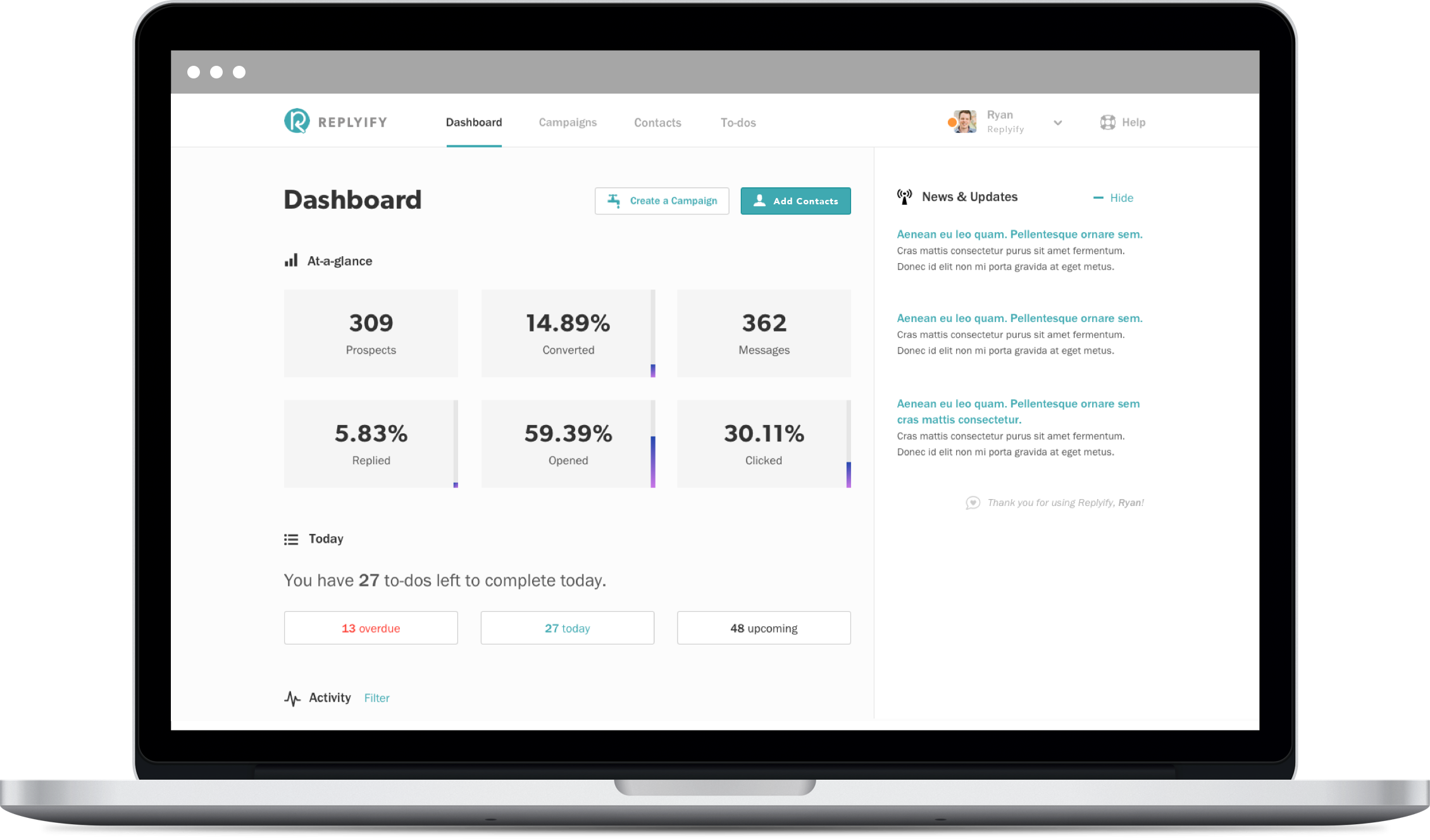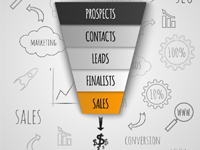 Sell Like a Robot
Replyify automates your pipeline activities to match the way you sell in real life with emails, phone calls and social selling.
Learn more →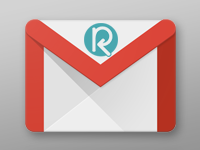 Quick Setup, Full Control
Connect your email account with one click. Your sales team activities are automatically tracked and can be synced with your CRM.
Learn more →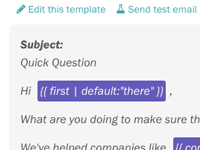 Personal & Customized Emails
Emails are automatically customized with the prospect's info and sent right from your inbox, not ours (psst-this increases deliverability).
Learn more →
One-click integration
No complicated software to learn or IT department approvals required to get started.

Free to start. Affordable as you grow.
An all-in-one inside sales software to help businesses - big and small - build, manage and accelerate their sales processes.
Success story
"Replyify is at the forefront of our newly created Account-Based Sales Development platform. It is super-charging the pipeline growth of both our new business and expansion business at Cloudera."